DEMOCRACY
Human Rights - in the educational sector
This series collects various programmes for DemocracyEducation -  for young people, in their active participation and as well as for teachers and pedagogues, to enable them to be effective as multiplies.
The DemocracyEducation takes place through a competence training in the area of the Children's and Human Rights. Creating access to active participation for young people takes place through peer-to-peer educational programmes, as well as through art, creative expression and social commitment.
Education for democracy is a central task for schools and youth education - democracy and democratic action can and must be learned. Children and adolescents should experience the advantages, benefits and opportunities of democracy at an early age and recognize that basic democratic values such as freedom, justice, solidarity and tolerance must never be disputed - even in times of profound social change.
In recent years, the Conference of the Ministers of Education and Cultural Affairs of the Federal Republic of Germany has repeatedly emphasised the fundamental role of human rights as a prerequisite framework and subject of education. They take the seventieth anniversary of the Universal Declaration of Human Rights as an opportunity to reformulate the "Recommendation for the Promotion of Human Rights Education at School" from the year 2000.
(Excerpts: Standing Conference of the Ministers of Education and Cultural Affairs of the Federal Republic of Germany, 2009 + 2018)
YOUTHS FOR YOUTHS
Young Children's and Human Rights mentors
FUTURE VOICE offers young people between the age of 12 to 27 the opportunity to become a Children's /Human Rights mentor. The training is completed with a practical experience and an official certificate.
The programme builds on 18 years of FUTURE VOICE experience in inspiring young people for Children's and Human Rights and related values, such as respect, global thinking and justice.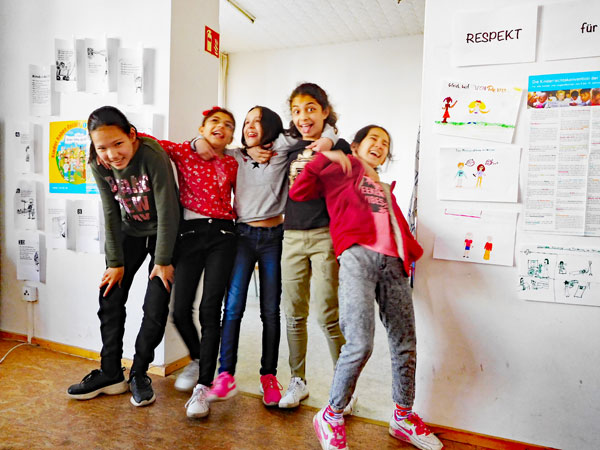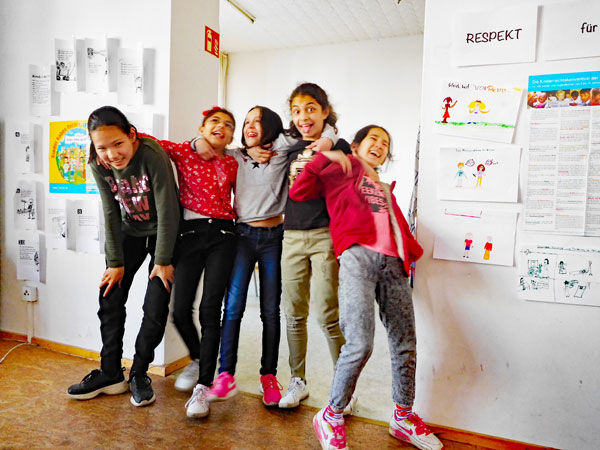 Youths for Youths | Age 12 to 14 years
Time frame: April to August 2019
In our pilot project for the programme YOUTHS FOR YOUTHS, we trained eight young girls with refugee background, in the age group 12 to 14 years, to become young Children's Rights mentors. The workshop run in cooperation with: Wir im Brunnenviertel e.V.
Funded by: 
Aktionsfonds, Demokratie in der Mitte
June 2020

| Due to the new challenges that arise in times of pandemic restrictions for the education sector, we are currently completely changing our programmes in this series to digital knowledge transfer. This takes some time.
If you are interested in our new digital formats in this series, please contact:

info(at)futurevoice.org

.