PRESS
FUTURE VOICE | Press Contact
Manuela Scharifiazad
  press(at)futurevoice.org

Press release | 21 March, 2019
International Day for the Elimination of Racial Discrimination
FUTURE VOICE completes educational campaign "Creative Against Racism and for Diversity | The Voice of the younger Generation" at a primary school in Berlin with a colorful event and a special edition of the school newspaper. > To the project and our special edition.
Press release | 07 December, 2018
WORLD GIRLS DAY 2018, Berlin-Mitte | The Magazine
FUTURE VOICE reports with a team of young reporters about this year's World Girls Day in Berlin Mitte. The magazine is online now.
All started in December 2011, when the United Nations declared October 11 to the International Day of the Girl Child, on the initiative of Plan International.
Since then, many supporters around the world, in more than 70 countries, are organizing actions to raise awareness of the rights of girls and women. Together they want to achieve a true equality of girls and women, because millions of girls and women in the world still cannot live a self-determined life - and that must change. The AG Girls* and young Women* in Berlin Mitte are organizing a World Girls Day since 2012, which took place again in 2018 at the Olof-Palme-Zentrum. > You find the magazine | here.
Press release | 24 September, 2018
DEMOKRATISCH HANDELN
In March 2018, the DEMOKRATISCH HANDELN jury decided to award a special prize to our FUTURE KIDS projects.
We are honored by the chance, given to young participants of our projects, to be an active part in the Citizens' Festival on the Day of German Unity from 1 to 3 October 2018.
The young people talk to prime ministers and other politicians about their involvement in our projects and beyond, as well as current political issues. This exchange is to be followed live on stage in the Bundesratspavilion.
Our participants will discuss with Dr. Reiner Haseloff, prime ministers of the State of Saxony-Anhalt, on the topic: Strengthening democracy - What needs to happen?
Press release | 15 April, 2018
FUTURE VOICE | Winner of the competition RESPEKT GEWINNT 2018
We appreciate the recognition of our work in the course of the series FUTURE KIDS. Our student newspaper project TON DER FREIHEIT with young refugees is one of the winners of the competition RESPEKT GEWINNT 2018.
Press release | 10 April, 2018
DEMOKRATISCH HANDELN
We are pleased about the invitation to participate in the Regionale Lernstatt DEMOKRATISCH HANDELN 2018 - with our work in the series FUTURE KIDS.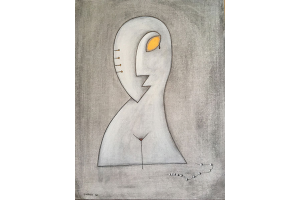 Press release | 10 June, 2017
MOTHER LOVE | Final
The Art & Children's Rights event MOTHER LOVE is concluded with various actions around the World Refugee Day 2017.
Last exhibition
Church service for the dead at the EU borders
Friday | 23 June, 2017 | 7 pm
Location:
Kath. Kirchengemeinde St. Canisius
Witzlebenstr. 30
14057 Berlin-Charlottenburg


Press release | 25 April, 2017
MOTHER LOVE in Beirut, Lebanon
Opening
Thursday | 27 April, 2017 | 6.30 pm
Art and political participation | "Liberal Alphabet"
The office of the Friedrich-Naumann-Foundation for Freedom | FNF Lebanon and Syria solemnly opens the new series "Liberal Alphabet", starting with the letter A = Art and political participation.
In this context the exhibition MOTHER LOVE is invited to represent the subject of art and political participation. In doing so, she stands comprehensive for the goals of our entire series VOICE OF ART, in which MOTHER LOVE is the third event. > Press information on request.
Press release | 15 January, 2017
TON DER FREIHEIT
Creation of a school newspaper with young refugees
As part of our FUTURE KIDS series, we are creating a student newspaper/special edition together with young refugees.
The students of several language learning classes give their voices in our newspaper project TON DER FREIHEIT power and reach. Most of the participants are young refugees from Syria, Iraq and Afghanistan. Their topics, stories and perspectives on their new life in Germany as well on their homelands create this special format. > First edition (german language).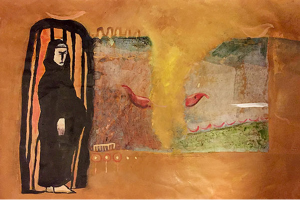 Press release | 28 October, 2016
 MOTHER LOVE
Our 3. VOICE OF ART event | Opening
International Artists for Children's Rights
dedicated to:
Children on the run
particularly to the:
UN - Convention on the Rights of the Child
Article 37 (Detention)
Article 38 (War and armed conflicts)

Opening
International Day of the UN-Convention on the Rights of the Child
Sunday | 20 November, 2016 | 4 to 6 PM